Work on Angry Birds 2 includes:
Building an animation and rigging pipeline in Maya from scratch using Python coding
Rigging birds and pigs etc with 2D/3D look
Import animations and character setup in Unity
Unity C# coding for loading characters, playing animations and events
Building the "Pig Behaviour System" where characters react and interact with eachother
Other side projects work involved special effects, more coding and Unity setup
More details, screenshots and information below…
Unity setup with Red, mix of 2D and 3D

Character rigged in Autodesk Maya, with controls for animators. Easily exportable to Unity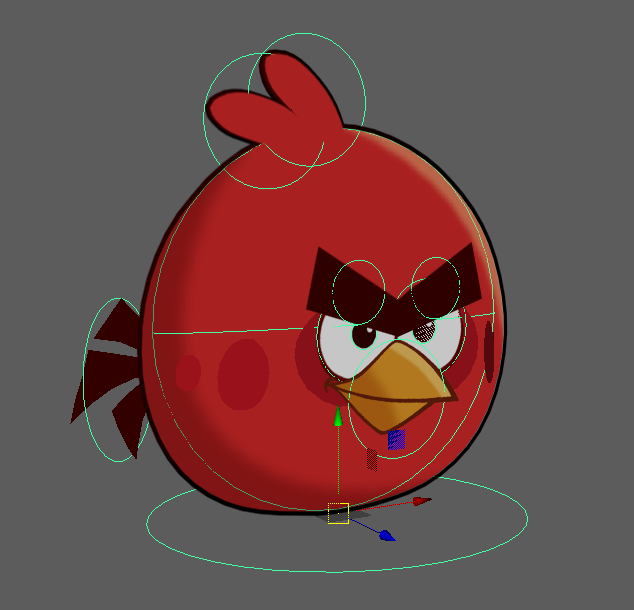 Rigging setup with tools in Maya. Modular setup of character Red.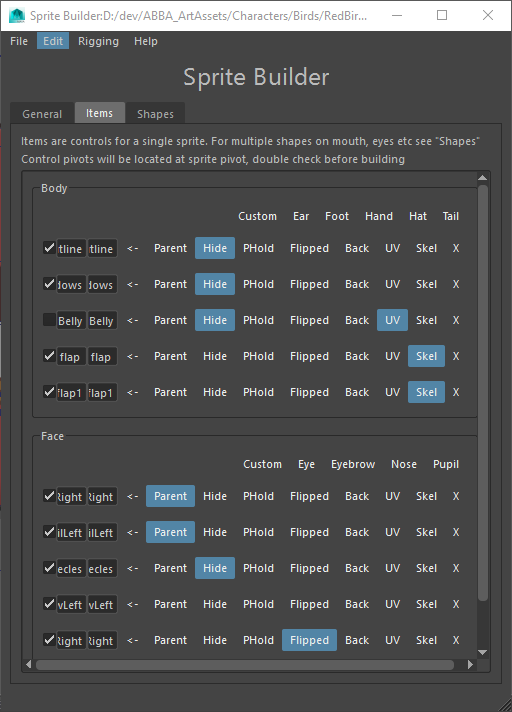 Unity setup with Bird components and "Behaviour System"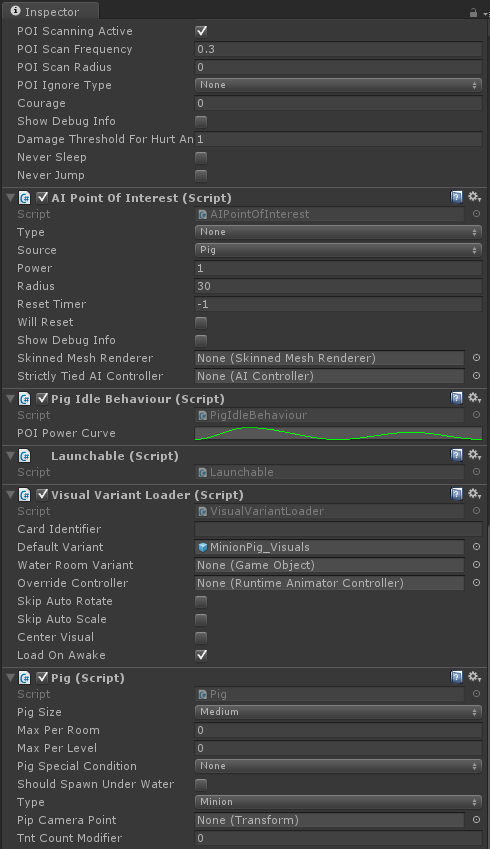 a
Pig Behaviour system for interaction
Characters were built in a 2.5D way, which meant the customizations and props had to be fully 3D to match:
For this purpose custom Unity tools had to be made, such as this where modellers and animators could attach items and preview animations real-time: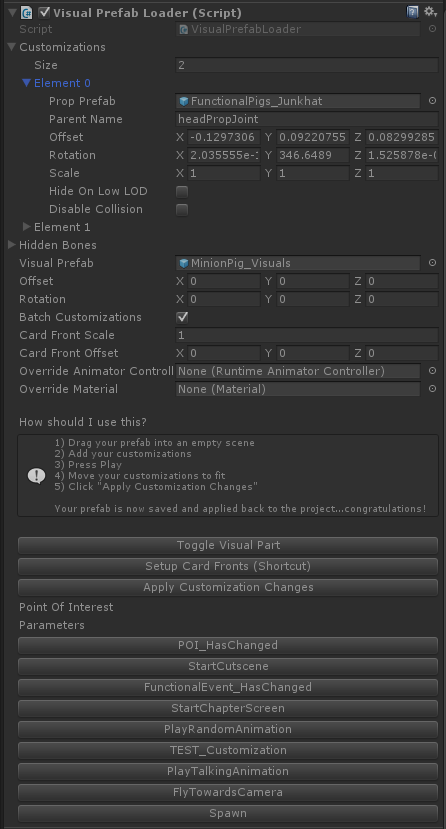 Between coding, some animations are also being produced 🙂